Supernatural: Season 11
(2015-2016)
SEASON: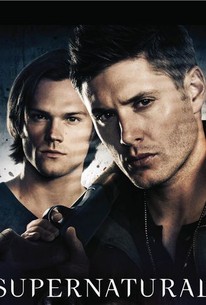 Supernatural: Season 11 Photos
Tv Season Info
The 11th series of this supernatural series begins with the Winchesters dealing with repercussions of releasing The Darkness on earth. Sam and Dean Winchester are approached by a young deputy sheriff, Jenna, who reveals that people have been going rabid and starting killing sprees. Can the violent infection be cured?
News & Interviews for Supernatural: Season 11
Audience Reviews for Supernatural: Season 11
Supernatural goes big, biblically big, in its eleventh season, but it proves to be too much to handle. After being released, The Darkness, God's sister, seeks to destroy creation and begin anew; and while Crowley tries to make an alliance with her the Winchesters work with Castiel to re-cage her. In the past the show's mythology has always maintained a delicate balance of following Judeo-Christian mythology, but with a darker tweak to fit the grittier tone of the series. However this season the balance is gone, as the writers recklessly disregard Judeo-Christian mythology in favor of a more Greek-like tale of feuding gods and demigods. And, the monster-of-the-week episodes have become tired and formulaic. Additionally, the series feels compromise by the CW network execs; as certain elements seem forced in to appeal to the Millennial demographic. Vastly straying from the original vision of creator Eric Kripke, Season 11 of Supernatural, while entertaining, has lost that spark that made the show so fresh and exciting.
Discussion Forum
Discuss Supernatural on our TV talk forum!