Lost: Season 6
(2009-2010)
SEASON: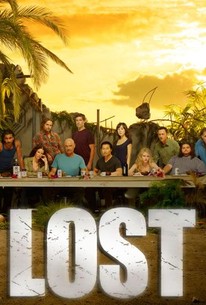 TOMATOMETER
AUDIENCE SCORE
Critic Consensus: Lost's shift in central mythology won't satisfy all viewers, but persistent fans will find solace in the show's strong performances and continued dedication to its themes.
Tv Season Info
The highly-anticipated sixth series concludes this enigmatic time-traveling series on two fronts: the story of survival, escape and understanding among multiple factions on the island; and an intriguing "flash sideways" to present-day Los Angeles in which Oceanic flight 815 never crashed. The latter is highlighted by Ben (Michael Emerson) and Locke (Terry O'Quinn) as schoolteachers; Sawyer (Josh Holloway) as a cop; Jack (Matthew Fox) as a father; Kate's (Evangeline Lilly) flight from the law; the return of Libby (Cynthia Watros) in a touching episode with Hurley (Jorge Garcia); and, ultimately, two unexpected characters on a scrambling mission to round up passengers from the flight. On the island, revelations are made about Locke's dark and destructive character, who wars with both Widmore's (Alan Dale) crew and the group led by Jack and Hurley, who look to carry out the all-important intentions of Jacob (Mark Pellegrino). Two of the most satisfying episodes feature flashbacks to the island's earliest days that provide long-sought background on Richard (Nestor Carbonell, in episode nine) and Jacob (episode 15). By the moving finale, not every piece to the six-year puzzle fits neatly into place, but series die-hards are hard-pressed to leave without an emotional appreciation for the exhilarating ride.
News & Interviews for Lost: Season 6
Audience Reviews for Lost: Season 6
Discussion Forum
Discuss Lost on our TV talk forum!