Lost: Season 3
(2006-2007)
SEASON: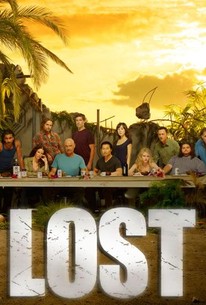 TOMATOMETER
AUDIENCE SCORE
Critic Consensus: Lost asks its audience to suspend their disbelief in ways that can be extremely trying for the grounded sci-fi show, but its character-driven plot holds season three together.
Tv Season Info
Season 3 chronicles 24 more days on the island (Nov. 28-Dec. 21, 2004) and focuses on the survivors' struggles with the Others and their leader Benjamin Linus (Michael Emerson). Ben, formerly known as captive Henry Gale, was freed by Michael last season, and then Michael delivered Jack (Matthew Fox), Kate (Evangeline Lilly) and Sawyer (Josh Holloway) to Ben in exchange for his son Walt and a get-off-the-island-free ticket. Ben locks Kate and Sawyer in outdoor cages, but that doesn't prevent them from locking lips and taking their relationship to a new level. Jack is imprisoned in the Hydra station, where Ben asks him to remove a tumor from his spine. Jack reluctantly removes the tumor, but uses the surgery to help free Kate and Sawyer. Facilitating their release are Ben's teen daughter Alex (Tania Raymonde) and duplicitous Other Juliet (Elizabeth Mitchell), a fertility doctor recruited by the group's seemingly ageless second-in-command Richard Alpert (Nestor Carbonell) because pregnant women on the island were dying. Back at the beach camp, Desmond (Henry Ian Cusick), who with Locke (Terry O'Quinn) survived the Hatch implosion in the Season 2 finale, has visions of the future, including some that concern and frighten Charlie (Dominic Monaghan); Claire (Emilie de Raven) contracts a mysterious illness; Mr. Eko (Adewale Akinnuoye-Agbaje) runs afoul of the Smoke Monster; and Sawyer and Locke clear up their issues with Locke's father (Kevin Tighe). A woman named Naomi Dorrit (Marsha Thomason) parachutes onto the island and tells the survivors that she has come from an offshore freighter sent by British industrialist Charles Widmore (Alan Dale), the father of Desmond's long-lost love Penny (Sonya Walger). Also, Locke appears to forge an alliance with Ben and the Others and meets their supreme leader Jacob, and it becomes clear that Locke is, as Ben puts it, "in communion" with the island.
Audience Reviews for Lost: Season 3
Discussion Forum
Discuss Lost on our TV talk forum!