How I Met Your Mother: Season 4
(2008-2009)
SEASON: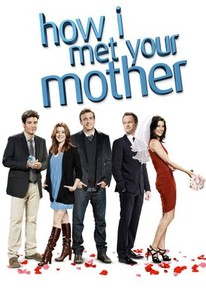 How I Met Your Mother: Season 4 Photos
Tv Season Info
A walk down the aisle, unemployment and an unexpected crush factor into the fourth series of this buddy comedy. Viewers continually wonder if Ted's current conquest becomes the titular mom, and this series, it looks like he may have hit pay dirt. The relationship between Ted (Josh Radnor) and Stella (Sarah Chalke) moves forward when she accepts his proposal, made at the end of Series 3. As they get closer to the altar, they trip a few times: They realise they know little about each other after Stella ends up in the ER because of Ted's cooking; she expects him to move in with her after the wedding, but her Garden State address inflames ardent New Jersey-hater Ted; and his pals stage an intervention over their concerns about his nuptials. The wedding itself has a bad vibe. After Stella's sis backs out of her own wedding, Stella and Ted assume her plans, but it all goes south. Just as frustrating is the employment picture for the gang. Ted, Marshall (Jason Segel) and Robin (Cobie Smulders) find themselves out of jobs. Marshall takes it the hardest (and finds his "underpants radius" expanding), Ted considers striking out on his own, while Robin goes to the ends of the Earth---literally, Tokyo---to find work. When that doesn't pan out, she faces deportation...until Barney (Neil Patrick Harris) creates an awesome video résumé for her. The most surprising turn of events is the revelation that Barney has a heart. He admits to Lily (Alyson Hannigan) that he's in love with Robin, and the usually sleazy Barney becomes flustered and jealous around his crush. Oh, but he still beds other women. In other developments: The gang searches for the best burger in NYC; the Naked Man offers an offbeat way to "close the deal" on a date; and Barney reveals his secret family.
Audience Reviews for How I Met Your Mother: Season 4
This was a really great season. There were so many good laughs and a pretty decent amount of good episodes. I liked the story lines they created with guest stars Laura Prepon and Sarah Chalke.
Discussion Forum
Discuss How I Met Your Mother on our TV talk forum!