William Faulkner's 'Old Man'
(1997)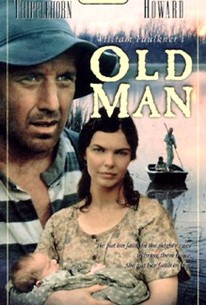 AUDIENCE SCORE
Critic Consensus: No consensus yet.
Movie Info
One of the most frequently dramatized of all William Faulkner stories, Old Man is based on a section of Faulkner's 1939 novel The Wild Palms. Set during the cataclysmic 1927 Mississippi river flood, the story revolves around the curious relationship between prison convict J.J.Taylor (Arliss Howard) and a young, pregnant woman named Addie (Jeanne Trippleman). Pressed into service to rescue victims of the flood, Taylor finds Addie stuck in a tree, her husband nowhere in sight. Managing to get Addie down, Taylor finds himself cut off from the other rescuers, and thus is solely responsible for the future wellbeing of the stranded woman and her unborn child. Time and time again, Taylor is afforded the opportunity to abandon Addie and escape from his prison captors--and time and time again he refuses, not so much out of loyalty to Addie but because of his own stubborn pride: Though his crime was minor, he has promised to return to jail and serve out his term, and he never goes back on his word! (Incidentally, the "Old Man" of the title is not the tactiturn Taylor, but instead the mighty Mississippi itself). Toning down the cynical humor of the Faulkner original, this "Hallmark Hall of Fame" TV adaptation concentrates instead on making its two principal characters flesh-and-blood humans rather than literary archetypes. Adapted by Horton Foote, who won an Emmy Award for his efforts, William Faulkner's 'Old Man' first aired February 9, 1997 on CBS.
Critic Reviews for William Faulkner's 'Old Man'
Audience Reviews
There are no featured reviews for William Faulkner's 'Old Man' at this time.
William Faulkner's 'Old Man' Quotes
There are no approved quotes yet for this movie.