Tooth and Nail
(2007)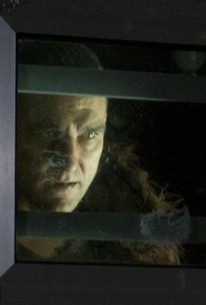 Movie Info
Trapped in an abandoned hospital by a wandering band of savage cannibals, a small group of survivors intent on repopulating a post-apocalyptic world must fight for their lives and the future of the human race. We've run out of gas, and now the civilized world is a fading memory. Still, there are some who would work to see society rebuilt. One such group has taken refuge in an empty hospital. Upon discovering a young girl who has somehow managed to survive an attack by a nomadic horde of cannibals known as Rovers, the frightened heirs of humanity are forced to defend themselves against a predator that knows precisely what they fear most. Now, as the Rovers methodically emerge from the wasteland to pick off their savory brethren one at a time, the remaining survivors must adapt the same hunting skills as the flesh-eating subhumans who stalk them if they hold out any true hope of saving the legacy of humankind from certain tragedy. ~ Jason Buchanan, Rovi
Critic Reviews for Tooth and Nail
Audience Reviews for Tooth and Nail
A stupid, stupid, stupid end of the world style film. Apparently when the world runs out of gas, people go mental. It will be impossible to grow crops (from what I gather) and all animals will die out forcing people to cannibalism. None of this is really explained in any depth. It just turns into a stalk and slash movie with Madsen and Jones in pretty much cameo roles. The acting isn't terrible and it breezes along OK, but the initial idea is so stupid it both infuriates and confuzzles.
Luke Baldock
Super Reviewer
Ridiculous plot to start off with. If you're going to say, "we just ran out of oil" is the reason for the "end of the world" that argument's gonna need to be fleshed out for me to even begin believing it, and the dialogue given about the past few years is too vague and fictionally stereotypical that it really had no point in the movie; we could have used a much more believable setting, even if it meant A) totally scrapping the oil idea or B) making this "no oil" world somewhere near factual as opposed to a scenario pulled out of the ass without bothering to even wipe it off at the library. Now, onto the "horror" portion of this movie. It is a cannibal movie, very straight-forward, and actually the cannibal band does better than screenwriter when it comes to using logic. Right off the bat, I'd have to day that eating nothing but people does not make one a superbuff agile warrior. At best, you'd just be staying alive, not look all 'roided up and dressed in the leftover costuming from a Viking porno. I think the killing scenes are pretty good. The cannibalism is held back til the end; really for a cannibal film, it's really short on people eatin. I do like the tension provided by the victims staying huddled in a central building and the midday scene with the cannibals in the lot looking in at the people is creepy, but again, illogical. The 'seeking' scenes (when the people hide and the cannibals come to pick one dish for the night) are nicely cut and tense, but those are the highlights of this movie. So like maybe four good scenes and the rest is pointless bullshit.
_kelly .King
Super Reviewer
½
Ok film with a intesting promise.Worth checking out.
Brian De Guelle
Super Reviewer
Tooth and Nail Quotes
There are no approved quotes yet for this movie.