THX 1138
(1971)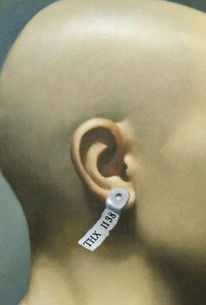 TOMATOMETER
AUDIENCE SCORE
Critic Consensus: George Lucas' feature debut presents a spare, bleak, dystopian future, and features evocatively minimal set design and creepy sound effects.
Movie Info
'THX 1138' is a chilling look at a 25th-century totalitarian state where mankind is stripped of any individuality. People are numbered drones, and a government-enforced program of sedating drugs controls the populace. The story's title character, THX, is a factory worker whose life is irrevocably changed when he stops taking his mind-numbing drugs.
Critic Reviews for THX 1138
Audience Reviews for THX 1138
½
An excessively cold sci-fi that doesn't deserve credit for its plot (Lucas doesn't seem to care enough about exploring his ideas to come up with a consistent social commentary) as it does for its technical merits, with a great use of visual effects and nice sound design.
Carlos Magalhães
Super Reviewer
½
This is George Lucas's feature film debut: a startling feature length remake of a short film he made as a student in film school. The story is a futuristic sci-fi dystopia sort of thing in the vein of Orwell or Huxley, with some Kafka thrown in for good measure. Everything is very bland, cold, clinical, and dominated by the color white. Everyone has a shaved head, and no one stands out from anyone else. Everyone is also under the control of mind altering drugs that regulate their behavior, thoughts, and emotions and they are always nder constant surveillance. One citizen in particulatr though, known as THX 1138, wants that all to end, and begins a quest to break free from this confining world and escape to a place where individuality might just be a possibility. The style and stroytelling are extremely minimalist, and the plot is really bare bones. There's some dialogue, but it is very sparse, so most of the world building is done through visuals and sound design, both of which are top notch. This is art directed to the nth degree, and that's what makes it really enjoyable and fascinating. If only Lucas had continued ot make more films like this, then he might be celebrated as one of the best art film directors ever. I'm not kidding.Lalo Schifrin gives a nicely haunting score, and the performances, especially from Duvall and Pleasance are pretty good. All in all, this is a pretty striking piece of work. It might have been nice to have a bit more explanation and backstory, but as an experimental exercise in tone and mood, and just an overall creepy and hypnotic experience in general, this is some wonderful stuff.
Chris Weber
Super Reviewer
This George Lucas breakthrough film is an interesting take on an Orwellian future, especially for its visual and aural boldness. Unfortunately, its story is as sterilized as its scenery.
Matheus Carvalho
Super Reviewer
THX 1138 Quotes
There are no approved quotes yet for this movie.