Suzy
(1936)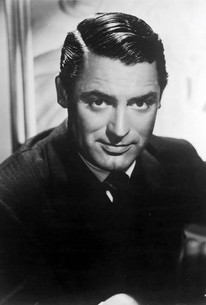 AUDIENCE SCORE
Critic Consensus: No consensus yet.
Movie Info
Suzy is the film in which Cary Grant, overcome by the beauty and vivacity of Jean Harlow, sings her a love ballad! This lighthearted moment aside, Suzy, adapted from a novel by Herbert Gorman is a standard-issue love triangle, set against the tapestry of World War I. Harlow plays a London showgirl, married to Irish engineer Franchot Tone. When foreign spy Benita Hume shoots Tone, mistaking him as a threat against her mission, the terrified Harlow flees into the night, certain that she will be accused of her husband's murder. After the war breaks out, Harlow, believing herself a widow, falls in love with handsome aviator Cary Grant. She marries the well-bred but irresponsible young ace, only to discover that Tone has not been killed after all! This being an idealized World War I film, somebody is going to end up sacrificing his/her life on behalf of somebody else, but we're not about to reveal any more.
Audience Reviews for Suzy
½
This movie is all over the map. The casting couch, racetrack gambling, whirlwind romance, espionage, cold blooded murder, some songs (including Cary Grant briefly singing), adultery, fiery crashes, aerial dogfighting, and a good dose of melodrama besides. I like Jean Harlow and she's effective at making us care for her character in this film, conveying a sense of sweetness and vulnerability while at the same time being a bit of a gold-digger initially. Unfortunately, her acting is sorely lacking in several scenes. She's better in 'Libeled Lady' and 'Wife vs. Secretary', both of which were also made in 1936, and in many of her other roles. Franchot Tone's Irish accent comes and goes somewhat comically, but he's also likeable, and had some nice banter with Harlow. It's interesting to see Cary Grant as an aerial ace and obnoxious playboy, though it's kind of funny to think he's supposed to be French. The real trouble, though, is the film is a not well executed mix of romance, drama, and comedy. Such a combination is difficult, and while it strikes the right balance in first half hour, it goes downhill from there, with plot holes and some pretty ridiculous scenes. You can definitely do better.
Antonius Block
Super Reviewer
½
Jean & Cary make an odd team in this, one of Harlow's last films. It's an okay drama but Jean was always best in comedies.
Another great movie from Jean Harlow. Sucha shame that she died so young. She was soo talented. I also really enjoyed Franchot Tone in this movie. He was very enjoyable. Perhaps a bit predictable but I like it.
Morgan Salem
Super Reviewer
Suzy Quotes
There are no approved quotes yet for this movie.