Stolen Summer
(2002)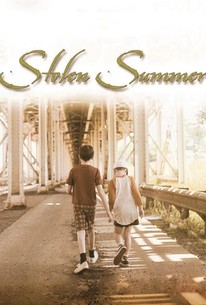 Movie Info
Pete (Adi Stein) is an eight-year-old Catholic boy growing up in the suburbs of Chicago in the mid-'70s. Pete attends Catholic school, where as classes let out for the summer, he's admonished by a nun to follow the path of Lord, and not that of the Devil. Perhaps taking this message a bit too seriously, Pete decides it's his goal for the summer to help someone get into heaven; having been told that Catholicism is the only sure path to the kingdom of the Lord, Pete decides to convert a Jew to Catholicism in order to improve their standing in the afterlife. Hoping to find a likely candidate, Pete begins visiting a nearby synagogue, where he gets to know Rabbi Jacobson (Kevin Pollack), who responds to Pete's barrage of questions with good humor. Pete also makes friends with the Rabbi's son, Danny (Michael Weinberg), who is about the same age; when he learns that Danny is seriously ill, he decides Danny would be an excellent choice for conversion. When the priest at Pete's church (Brian Dennehy) informs Pete that all will be tested before they pass the Pearly Gates, he sets up a mini-decathlon and puts Danny in training as he attempts to reshape his spiritual thinking. Pete's parents (Bonnie Hunt and Aidan Quinn) aren't sure just what to make of Pete's new summer project, and as they become aquatinted with Rabbi Jacobson, they share their perspectives on the unexpected trials of parenting. Stolen Summer received more than its share of pre-release publicity; writer/director Pete Jones' script was the winner in a nationwide screenwriting competition sponsored by producers Ben Affleck and Matt Damon, with Miramax Pictures pledging a one-million-dollar budget and a theatrical release to the winning story. As part of the deal, the production of Stolen Summer was documented by a film crew from the premium cable network HBO, who aired a documentary miniseries about the making of the film, Project Greenlight.
News & Interviews for Stolen Summer
Critic Reviews for Stolen Summer
Audience Reviews for Stolen Summer
½
This movie demonstrates the innocence I think God intends us all to view Him with but have forgotten how to do. I am Spiritual without being religious and this movie shows it takes that "faith" of doing good more so than following traditions to get to Heaven. Christians, Jews, Muslims, Buddhist or any faith cannot say they have it "right" .... they each just have faith in what they have been taught. It takes eyes like a child sometimes to see through the BS religion has fed us. This movie is not preachy, but should give many (like me) something to think about. Sweet story! Plus I was 9 in 1976, so I loved seeing the kids on banana seat bikes!! I see a lot of me in the character Pete (but I was not raised Catholic)! lol
Thomas Johnston
Super Reviewer
½
Very sweet and endearing...
Leigh Ryan
Super Reviewer
½
Sweet drama with good performances by all.
Stolen Summer Quotes
There are no approved quotes yet for this movie.