Salting the Battlefield
(2014)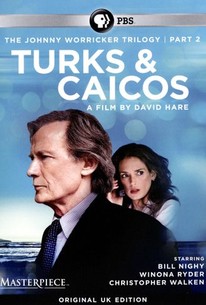 AUDIENCE SCORE
Critic Consensus: No consensus yet.
Salting the Battlefield Photos
Movie Info
The Johnny Worricker Spy trilogy concludes with Salting the Battlefield, in which our hero with his ex girlfriend, Margot are criss-crossing Europe trying to stay one step ahead of the security services and a vengeful Prime Minister. Worricker is being watched - His family and friends are being watched - He is running out of cash and he needs to make a move to reach an endgame.
Critic Reviews for Salting the Battlefield
All Critics (2) | Fresh (2) | Rotten (0)
Turks & Caicos and Salting the Battlefield... invite us to consider our own participation in the storytelling, to look past surfaces and think about how and why lies might be told, how identities might be changed or left behind or revisited.
Terrific with dramatic encounters, but less successful with closure, leaving the door wide open for Worricker to return and tend to his scattered life once again.
Audience Reviews for Salting the Battlefield
"Salting the Battlefield" starts with British Prime Minister Alec Beasley(Ralh Fiennes) waking up at 5:05 am, next to a copy of a Margaret Thatcher biography on his nightstand. Any comforting dreams he might have had are ruined by the rude awakening of a scandal involving himself, Stirling Rogers(Rupert Graves) and The Bridge Foundation. Plus, Beasley would desperately like to know where Johnny Worricker(Bill Nighy) is and not in a friendly way. Making that harder is Worricker and Margot Tyrrell(Helena Bonham Carter) making the most out of their Eurail passes. In trying to wrap up the Johnny Worricker trilogy, writer-director David Hare takes the wrong approach with "Salting the Battlefield" by relying too much on past continuity, especially involving scandals and conspiracy and not enough effort in creating a stand alone story for this installment. That leads to an awkward mix of intrigue and chase through the first half of the movie which is nowhere near as good or fun as "Hopscotch" before becoming a more personal and compelling story for the second. What matters in any case are the always welcome Judy Davis, Olivia Williams and Felicity Jones also being in the cast this time around.
Salting the Battlefield Quotes
There are no approved quotes yet for this movie.