Rinjin 13-gô (Neighbor No. 13)
(2005)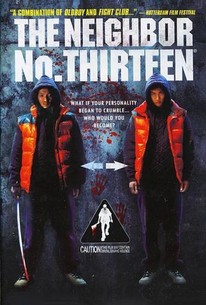 Rinjin 13-gô (Neighbor No. 13) Photos
Movie Info
After suffering years of abuse by his sadistic classmates, a vengeful Japanese boy develops a murderous alter ego in order to better deal with his traumatic past in director Yasuo Inoue's shockingly violent feature debut. As a high school student, shy Juzo was forced to endure the humiliation heaped upon him by the abusive Akai. Years later, when Juzo is hired to work at the same company where Akai is employed, he moves into the apartment directly above his former tormentor. As Juzo's revenge-minded alter ego slowly begins to eclipse his quieter, more withdrawn public persona, the people who have wronged him in the past begin to fall one-by-one to a mysterious psychopath.
Critic Reviews for Rinjin 13-gô (Neighbor No. 13)
Audience Reviews for Rinjin 13-gô (Neighbor No. 13)
Although the movie is violent, the scenes are rather spread out from each other since the film seems to mostly play out as a dramatic piece rather than a shocking horror revenge flick with loads of blood and gore, which is something one would come to expect when comparing it to a movie like Ichi The KIller or being regarded as a horror film. Although the movie is rather slow-paced it somehow managed to never lose my interest, due to director Yasuo Inoue's use of mood and lighting in certain scenes.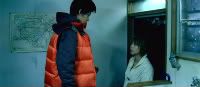 El Hombre Invisible
Super Reviewer
½
A film that shows the true dangers of psychological and physical scarring. The film doesn't keep the split personality a secret which is in its favour. It builds far more tension and understanding from the audience. It's a complicated beast once the slow build up gets going as we sympathise with why Murasaki wants his revenge but also see the horror in his actions. Akai is a very unlikeable bully, but it's him we must cheer on to save his son. The films climax builds slowly until turning into a childish but appropriate chase around the classroom. The ending is superb, leaving it to interpretation and open at the same time. The film is unified by it's ending. I wasn't sure exactly how I felt about the film until the credits began to roll, when I immediately began to think it over. If it is slow and tedious at times it only helps in upping the power of the ending.
Luke Baldock
Super Reviewer
½
Like Ichi the Killer on prozac, good premise, but perhaps not the best way to handle it. The film wanders between comedy and crude drama, sometimes hiting, sometimes missing. Te thing is, it's a thin plot that gets stretched way too much, making the resolution feel drained and even quite pointless. Props to Shido Nakamura for playing the "dark" side of the character, and to Takashi Miike for playing the funniest director cameo/death scene ever. The film is not a total waste, it has some potential, but not exploted in the best way possible.
Tsubaki Sanjuro
Super Reviewer
Rinjin 13-gô (Neighbor No. 13) Quotes
There are no approved quotes yet for this movie.