Ringu 2 (Ring 2)
(2005)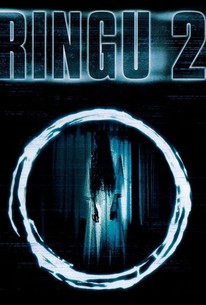 Movie Info
In this sequel to the popular Japanese thriller Ringu, Mai (Miki Nakatani), who assisted Ryuchi in his search for clues about the mysterious videotape in the first film, sets out to resolve the unanswered questions from the original story. While it did not enjoy the positive critical notice the first film received, Ring 2 proved to be even more popular at the box office in its native Japan, where Miki Nakatani is a well-known pop music star.
News & Interviews for Ringu 2 (Ring 2)
Critic Reviews for Ringu 2 (Ring 2)
Audience Reviews for Ringu 2 (Ring 2)
½
Japanese horror. Always know what you're getting with this type of thing! Yeah, I liked it...
Nicki Marie
Super Reviewer
This sequel out-does it's predecessor IMO. It injected a bit more life into it without losing the creepy atmosphere or scare-appeal. It continues on with the story of the evil Sadako very well and adds more thrills and chills.
Well this time around the filmmakers got it right. 'Ringu 2' (1999) is now the true sequel to the 1998 original, forget 'Rasen' (1998). This time around we see Mai Takano and the powers that be go of to look for the answers to the cursed video and to find Reiko and Yoichi only to find that Yoichi has developed Sadako's telekinetic powers and is in-fact becoming the demonic girl. This is the way they should have went in the first pace. 'Ringu 2' blows 'Rasen' out of the water and runs rings around 'Ringu'. T liked the original but found the suspense lacking and the film-making a nit bland, in this film however Hideo Nakata (who also helmed the original) gives the visuals a much needed kick and the atmosphere so much needed zing. The story is a lot more interesting and the acting gives the film a bit of a haunting feel.
Cassandra Maples
Super Reviewer
Ringu 2 (Ring 2) Quotes
There are no approved quotes yet for this movie.