The Rapture
(1991)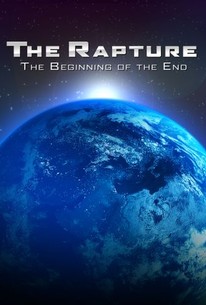 Movie Info
An audacious film about faith, The Rapture is a contemporary fantasy that keeps its feet unnervingly planted in reality even as reality starts to collapse. Mimi Rogers, in a strikingly accomplished performance, stars as Sharon, a telephone operator who spends her off-hours engaging in casual group sex to blot out her boredom. By chance, she becomes aware of a small Christian sect whose members believe that they have found a child with the gift of prophecy who has seen the upcoming end times. Slowly but steadily, Sharon finds herself drawn to this group, and one night she abruptly turns a corner, renounces her old life, and embraces fundamentalism with passion. She marries one of her former lovers, Randy (David Duchovny), who takes up Sharon's evangelical fervor to atone for his past as a hired killer, and they have a daughter. All seems peaceful until Randy is unexpectedly murdered, and Sharon takes her child to the desert to await the rapture that will bring the chosen to heaven. The film neither supports nor scoffs at Sharon's views, and the superb performances add immeasurably to a film that presents the unbelievable (and unthinkable) at face value, making it seem oddly plausible in the process. Michael Tolkin has also written and/or directed such films as The Player (1992), directed by Robert Altman, and The New Age (1994), both of which also skewer contemporary American society as shallow, materialistic, and desperate for something authentic to believe in.
Critic Reviews for The Rapture
Audience Reviews for The Rapture
I think I like it conceptually more than the actual execution. The middle portion isn't all that dramatically interesting, the stylistic choices are laughable on occasion and not all the performances work but there is something horrifying about allowing the Christian Fundamentalist view of end times to play out as they believe it will . . . in so doing Tolkin demonstrates how theologically flawed and morally repugnant their beliefs are. The fact that the film is willing to engage those it criticizes it admirable, and its probably why I still feel its effective despite the narrative problems I have.
Alec Barniskis
Super Reviewer
½
Feels like a parody or a bible-belt propaganda piece for the bulk of its duration and then very nearly redeems itself with a very powerful closing scene. A conversion flick this is definitely not.
This turned out to be a ham-fisted and theologically suspect film about a possible scenario at the end of the age, utilizing a lot of the imagery and the narrative as found in the book of The Revelation of John. Mimi Rogers was very good as Sharon, a woman who finds God when her empty, hedonistic lifestyle bottoms out. Her quest for meaning for her life was fairly well portrayed although this viewer found her modesty a bit off putting, if she was supposed to be that into the swinging lifestyle. (Must have had a no nudity clause in her contract.) The performance of David Duchovny struck this viewer as pretty wooden and left one wondering how he went from interested skeptic to heart-felt believer. One also found oneself wondering about the connections between some of the characters. A little more back story would have lifted a bit of the fog surrounding them. And the loss of faith at the end seemed unnecessarily melodramatic. But, even with its many flaws, there was a lot to chew on here and for that it gets an otherwise undeserved third star.
Mark Abell
Super Reviewer
The Rapture Quotes
There are no approved quotes yet for this movie.