Punch
(2002)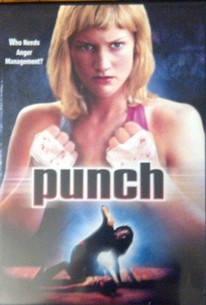 Movie Info
A teenage girl still reeling from the death of her mother finds a novel means of venting her anger in the feature directorial debut from filmmaker Guy Bennett. It's been years since Ariel's (Sonja Bennett) mother died in a tragic accident, and ever since that fateful day, the increasingly troubled girl has isolated herself from society while forming an unhealthy fixation on her devastated father, Sam (Michael Riley). When Sam invites Mary (Marcia Laskowski) over for his first date in years, Ariel explodes -- attacking her father's frightened guest in a jealous rage. When Mary reveals that her sister Julie (Meredith McGeachie) is a prize fighter in the underground world of topless boxing, Julie decides to take up the sport as a means of coping with the lingering pain of her mother's death.
Audience Reviews for Punch
Ariel seems too dependant on her dad Sam. When this dependency is threatened by Sam's girlfriend (Mary), Ariel punches her. It turns out that Mary's sister is a boxer. Who knows what will happen?
Punch Quotes
There are no approved quotes yet for this movie.