Police Story 2 (Ging chaat goo si juk jaap) (Police Force II)
(1988)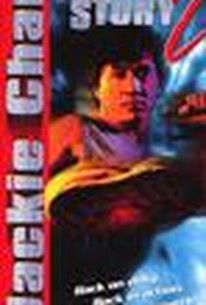 Movie Info
In this crime drama, set in Hong Kong, police officers begin a city-wide search for a psychotic killer. Along the way, they must also deal with their own personal and professional issues. ~ Sandra Brennan, Rovi
Cast

Critic Reviews for Police Story 2 (Ging chaat goo si juk jaap) (Police Force II)
Audience Reviews for Police Story 2 (Ging chaat goo si juk jaap) (Police Force II)
Basically the same as the first movie, but with less comedy.
A sequel that delivers more of the same that made the first movie so entertaining. Great fight sequences, painful stunts and some funny moments as well. Much of the same cast return too along with Jackie Chan's crew of fearless stuntmen. The excitement level just drops off a bit during the second half of the film, it could have done with being a bit shorter. A very worthy sequel overall.
A much slower paced film than the original, however it doesn't really disappoint. I really wanted to fall in love with Police Story 2, and call it better than the original, but it's just not possible, when it seems much slower and less action packed. Police Story 2 is a great movie, but it's no Police Story.
Police Story 2 (Ging chaat goo si juk jaap) (Police Force II) Quotes
There are no approved quotes yet for this movie.