Other Men's Women
(1931)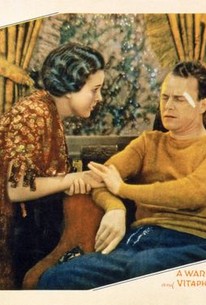 AUDIENCE SCORE
Critic Consensus: No consensus yet.
Movie Info
The rugged world of the railroad man provides the backdrop for a romantic triangle formed by an engineer, his wife and the fireman who nearly sparks the destruction of their marriage. The problems begins when the engineer allows the fireman to stay with him and his beloved wife. It doesn't take long before the fireman is eyeballing the pretty wife. She too seems interested in him and when her husband finds out he takes the fireman out for a little train excursion that culminates in tragedy when a fight breaks out and the engineer accidentally falls out of the engine. The resulting injuries make him blind. Guilt does not stop the fireman from trying to steal the wife away. Fortunately for the engineer, she proves her devotion and vows never to leave his side. About that time a terrific rainstorm occurs causing massive flash flooding and jeopardizing an important railroad bridge. To keep the surging torrents from washing it away, the selflessly drives a train upon it to weigh it down. Budding stars James Cagney and Joan Blondell play small roles.
Critic Reviews for Other Men's Women
All Critics (2) | Fresh (2) | Rotten (0)
The first half is airy and jaunty, the second is studded with arresting expressionism
... set around the railroad yards and Wellman fills the film with scenes of the men and machines in action.
Audience Reviews for Other Men's Women
Wellman's a good director, and the actors are good enough, but the story is a boring drama with a bit of romance mixed in and a bit of tragedy too, but it doesn't all flow together right. It's okay, but it really could have been better.
½
"other men's women" is one of those experimental pieces of works in the early sound movie stage. even it's directed by the maverick who created the legend of james cagney's "public enemy", william a wellman, but inevitably it's raw and primitive, in need of more polishing mellowness since cienma then still had its tiny span to adapt into the sound to emulate popcorn noises in theater. it also features fresh-looking enormously pretty mary astor with innocent wide eyes and lips of cheery blossom. most of all, it has young jimmy cagney before he hit big as the tough bootlegging gangster. the flick is upon the absurd melodrama of threesome romance among the railroad coal-refilling workers whose code of buddy language is "have a little chew on me"(a sign of exchaning pop-gum), tiptoeing upon the freight train, leading a freewheeling proteriat lifestyle of hard-labour, booze and easy dame after work. somehow the sceneries do have a touch of americanistic realism which could compete with italian neo-realism despite its occasional backfires of overly deliberate melodrama. and the descriptive viewpoint is entirely male-centered, and mainly on the struggle of brotherhood and the illicit passion which is suppressed and un-fulfilled except a brief kiss without further developments. the rest of the story is relentlessly mushy about the manly principle of never crossing your pal's wife even you desire her to death...blah blah blah. as the notorious grapefruit scene in "public enemy" suggests, director wellman may have an obvious reluctance to deal with women in his movies, when a guy's showed off by a dame, he doesn't know or not willing to cope with that but smash a bundle of grapefruit to her face then takes off since misogynism is primarily due to man's fright to confront the womanly menace. (ha)..there's rarely a place to deepen into a woman in "other men's women" since its two female roles are either disposable waitress(joan bondell) you swoon on monday and ditch by tuesday when you're lonely and miserable or the demure angelic wife (mary astor) who remains passive without actions, the object of desire, something you want greatly but could never have. then a whole long-winding story on brotherhood and the code of manhood. but un-deniably, the fun of "other men's women" is its naturalistic shooting of proteriat lives within the inland states of america, just like a fragment of past coming into reality which you cannot resist appreciating and life was so simple when you could just climb upon the ladder of a freight train to do your own petite illegal drifting without costing a cent.
Veronique Kwak
Super Reviewer
Other Men's Women Quotes
There are no approved quotes yet for this movie.