The Opportunists
(2000)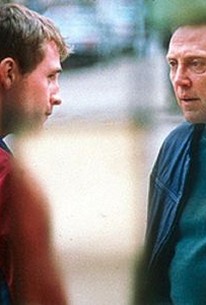 Movie Info
A young Irish immigrant from Dublin, now settled in Sunnyside, Queens, New York, tries to seduce a former gangster who's now a struggling family man back into a life of crime by declaring he's his cousin.
Critic Reviews for The Opportunists
Audience Reviews for The Opportunists
Christopher Walken plays the role of Vic, a reformed criminal whos luck seems to have run out of him. Before he spent time in the slammer, his specialty was cracking safes, now hes just trying to live an honest life, working as an automechanic. --- Vic is in a rut, he cant make ends meet, hes in debt and although tries to make things right, everything seems to be working against him.
Cyndi Lauper pops in every now and then throughout the movie as Vics girlfriend. She tries to offer Vic some help and advice but always gets turned down.
-----------------------------------------------------------------
A low key flick through and through, watching this reminded me of "The Savages" mainly because of the pace and mood of some of the scenes. Theres an ordinary feel about the whole set, but I guess thats what makes this film beautiful.
Im very suprised that Cyndi Lauper can actually act, she looks so mersmerizing too.
Directed by: Myles Connell
Genre: Drama
The Opportunists Quotes
There are no approved quotes yet for this movie.