Obscene
(2008)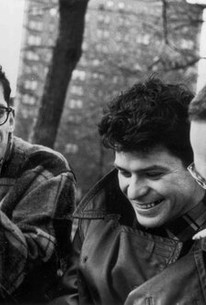 Movie Info
Barney Rosset acquired the fledgling Grove Press in 1951 and soon embarked on a tumultuous career of publishing and political engagement that continues to inspire today's defenders of free expression. Not only was he the first American publisher of acclaimed authors Samuel Beckett, Kenzaburo Oe, Tom Stoppard, Che Guevara, and Malcolm X, but he also battled the government in the highest courts to overrule the obscenity ban on groundbreaking works of fiction such as "Lady Chatterley's Lover," "Tropic of Cancer" and "Naked Lunch." Ultimately he won and altered the course of history, but not without first enduring lawsuits, death-threats, grenade attacks, government surveillance, and the occupation of his premises by enraged feminists. But the same unyielding and reckless energy Rosset used to publish and distribute controversial works such as Allen Ginsberg's "How!," the Swedish film "I AM CURIOUS (YELLOW)," and the provocative Evergreen Review, also brought him perilously close to destruction.
Critic Reviews for Obscene
Audience Reviews for Obscene
½
"Obscene" is an illuminating documentary about the legendary Grove Press and its longtime owner, Barney Rosset who felt there was "no word uttered that should not be published." While it may seem reductive to think of a single source for the challenges to repression in the fifties, Rosset was certainly responsible for much of it. Amazingly enough, it came down to his being in the right place at the right time after a failed attempt to break into the film business with a documentary about racism called "Strange Victory," made shortly after World War II.(He would get another chance when Grove Press distributed "I Am Curious(Yellow)" in America.) The opportunity of Grove Press arrived through his first wife(by one count Rosset has been married four times), allowing him to not only publish the works of Samuel Beckett, but also courting controversy and court cases by publishing Lady Chatterley's Lover, Tropic of Cancer and Naked Lunch, amongst others. That's not to mention the scrutiny from intelligence agencies for publishing the Autobiography of Malcolm X and excerpts from Che Guevara's diary.(The biography of Che I have was published by Grove Press.) He also founded the literary journal Evergreen Review which brought "Howl" to the public during its court case.(In fact, Evergreen Review is still going strong on the internet.) Along with fiction and articles, the magazine contained erotica which so inflamed then congressman Gerald Ford that he called for the impeachment of Supreme Court Justice William O. Douglas for simply writing an article in it. In fact, Grove Press made a lot of money from erotica which made up for its boom and bust cycles. So, it might not come as a surprise to some that Rosset was not on especially good terms with women's rights groups(A televised interview with Al Goldstein framing the documentary does nobody any favors.) and actually fought the unionization of the publishing house.
Obscene Quotes
There are no approved quotes yet for this movie.