Miss Evers' Boys
(1997)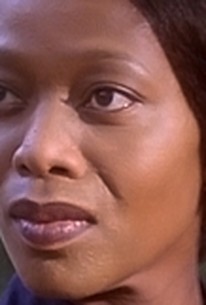 AUDIENCE SCORE
Critic Consensus: No consensus yet.
Movie Info
The top secret experiments with syphilis and penicillin on unsuspecting African American airmen from the Tuskegee Air Force base in the 1930s remains one of the darkest stains in American military history. This thought-provoking, fact-based drama was made for the HBO cable television network. The whole sordid tale is told from the perspective of Nurse Eunice Evers, one of the primary caretakers of the afflicted men. The main crux of the experiment was to see if black men had the same horrible reactions to syphilis as whites. Those injected with the virus later were told they had it. They were also supposed to have received treatment. That's what they were told. Most were treated only with placebos so the scientists could watch the disease progress over the years. Nurse Evers knew the truth from the beginning, but said nothing to the men. Instead, she devoted her life to caring for them while they died slow, painful deaths. In the 1970s, word of the experiment leaked out and the experiment was stopped. Those few still alive were given proper treatment and offered financial restitution.
Critic Reviews for Miss Evers' Boys
There are no critic reviews yet for Miss Evers' Boys. Keep checking Rotten Tomatoes for updates!
Audience Reviews for Miss Evers' Boys
½
This is the story of the nurse who participated in the Tuskegee experiment done in Alabama during WWII. The goverment wanted to repeat a syphilis study that had been done in Oslo during the late 1800s. Back then it was done on white men before a cure was known. This time, they wanted African American subjects because they believed they were inferior to white people. These men were lied to. They were told they were getting treatment when in reality, they were only being studied. Even after penicillin was discovered to cure this disease, the goverment still withheld treatment from these men so the ravages of the disease could continue to be studied. They eventually developed tertiary (late stage) syphilis and went blind, crazy or had neurological deficits. They finally held a senate hearing in 1973 but by then, there were only about 127 men left out of the original 400 plus they had started with.
Miss Evers' Boys Quotes
There are no approved quotes yet for this movie.