The Marsh
(2007)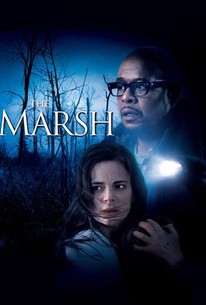 AUDIENCE SCORE
Critic Consensus: No consensus yet.
Movie Info
Haunted by gruesome visions of violence and death that would be far out of place in her successful series of children's books, a sophisticated author embarks on a brief sabbatical into the countryside that turns out to be far from the convalescent getaway her doctor had prescribed. Claire Holloway (Gabrielle Anwar) is an author whose rich imagination has fueled a successful career in children's literature, but one glimpse beneath the surface of her fragile psyche reveals a woman whose life has been far from storybook perfect. Tortured by a darkness that seems to grow blacker with each passing day, Claire follows her doctor's advice to leave the city behind and collect her thoughts at the picturesque Rose Marsh Farmhouse. Upon arriving at the remote farmhouse, however, Claire quickly realizes that the formidable estate bears an uncanny resemblance to the house that plagues her nightmares. When a series of strange and seemingly supernatural events lead Claire to believe that the ghostly young girl who dwells in her dreams may in fact be real, the frightened author seeks out the aid of handsome newspaper publisher Noah (Justin Louis) and paranormal consultant hunt (Forest Whitaker) in solving the mystery of this cursed village.
Critic Reviews for The Marsh
Audience Reviews for The Marsh
I had high hopes for this horror flick based on its synopsis and cast, but it falls flat on its face all too quickly. The film makers have no understanding of style and ambiance; they just throw as many scares and lame special effects in your face as they can. They story and cast have potential, but it's just a bad, bad movie.
½
The presence of Forest Whitaker and actual paranormal theories cannot save this film from cliche ridden story with plenty of plot holes.
Anthony Valletta
Super Reviewer
The Marsh Quotes
There are no approved quotes yet for this movie.