Lynch
(2007)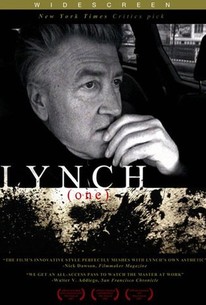 Movie Info
Assembled from more than two years of footage captured during the production of Inland Empire, this documentary portrait of director David Lynch offers a detailed glimpse into the life and career of the acclaimed filmmaker behind such surreal classics as Blue Velvet, Eraserhead, and Twin Peaks. In addition to offering fans the rare opportunity to follow Lynch as he immerses himself in the creative process, the film highlights precisely how the filmmaker has become a true master of exploring the haunting beauty of the abstract.
Audience Reviews for Lynch
½
With the exception of providing his birthdate and place and a couple of anecdotes about his time spent in Philadelphia, this engaging documentary is not so much concerned with the past career of David Lynch as it is about the present in the big build-up to Bastille Day 2005. While he has given up film in favor of digital video, this documentary is filmed with different cameras and almost mimics the style of his films in its rambling discourse. "Lynch" shows the director not only making art, including photographing abandoned factories but also behind the scenes of his latest film, "Inland Empire," while not explaining what it is actually about which still confuses me. Actually, I was surprised none of Lynch's hostility towards Hollywood is on display here that I found implied in his last two films, as he seems quite happy with his life while enjoying various projects which he puts down to transcendental meditation, not chain smoking. But I was disappointed that he does not drink any coffee in the film.
"My childhood was elegant homes, tree lined streets, the milkman, building backyard forts, droning airplanes, blue skies, picket fences, green grass, cherry trees. Middle America as its supposed to be. But on the cherry tree there's this pitch ozing out -- some black, some yellow, and millions of red ants crawling all over it. I discovered that, if one looks a little closer at this beautiful world, there are always red ants underneath." -David Lynch
Randy Tippy
Super Reviewer
Lynch Quotes
There are no approved quotes yet for this movie.