La Balance
(1982)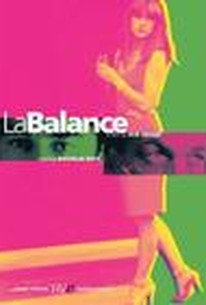 AUDIENCE SCORE
Critic Consensus: No consensus yet.
Movie Info
In the French-made film (La Balance), a couple get caught between the French underworld and the cops who pledge to destroy it. The man is a one-time mobster, now pimp named Dede (Philippe Leotard) who's forced to squeal on some mob-land biggies in exchange for his acquittal from any connection to crimes committed and to get the cops off the back of his prostitute wife Nicole (Nathalie Baye). This one's full of chase scenes, profanity (it's dubbed in English), and violence. It was awarded many Caesar awards (the French equivalent of the Oscar). ~ Rovi
Critic Reviews for La Balance
All Critics (4) | Top Critics (2) | Fresh (3) | Rotten (1) | DVD (1)
Unfolds with fairly dependable tension and excitement, but the lurid milieu and characters never concentrate our attention.
La Balance sees this Parisian underworld as clearly as any movie I can remember.

Natalie Baye is at her best in this cool French policier.
August 10, 2007 | Rating: 4/5
Audience Reviews for La Balance
[font=Century Gothic]"La Balance" starts off with Paulo, a police informer, being killed by crime boss, Roger Massina(Maurice Ronet). To make matters worse for the police, the word on the street is that the cops set up Paulo to be killed, so now none of their would-be informers are talking to them, leaving them deaf and blind in the Belleville section of Paris. Desperate to recruit a new informer to bring down Massina, Detective Palouzi(Richard Berry) approaches a small-time pimp, Dede Laffont(Philippe Leotard), who had a falling out with Massina a couple of years back because of a situation with Laffont's girlfriend, Nicole(Nathalie Baye), who is also a prostitute. Laffont is none too thrilled with the idea of course, so the police try to persuade him to do his civic duty...[/font] [font=Century Gothic][/font] [font=Century Gothic]"La Balance" is a violent crime drama with an interesting point of view from the petty criminals who are caught between the police and the crime bosses. The police who are fairly brutal themselves don't seem as interested in stopping crime or helping people, as they are in waging war with the crime bosses. The movie does seem to be very dated.[/font]
La Balance Quotes
There are no approved quotes yet for this movie.