Judgment Day
(1999)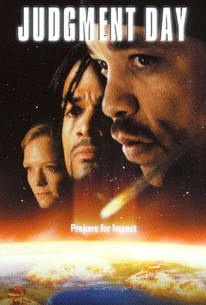 Movie Info
This sci-fi thriller finds the world in imminent danger when a collision in outer space sends huge pieces of interstellar debris on a path headed straight for Earth. A scientist has designed a system that would stop the largest meteor fragments from striking the earth, but a fanatical religious cult have made it their business to stop him. A convicted murderer (Ice-T) with ties to the group must now join forces with an FBI agent (Suzy Amis) to free the scientist from the cult's clutches and prevent millions of needless deaths. Mario Van Peebles and Linden Ashby appear in supporting roles.
Critic Reviews for Judgment Day
Audience Reviews for Judgment Day
With a cast like this how could it be bad? Rented this one because Suzy Amis was in it, and I must say its one of her better roles in her film career. She plays the Got to get the Bad guy FBI agent. The film is full of action and excitement as Mario Van Peebles, Ice-T, and Coolio bring this film to the top. The world is coming to an end as a comet is about to collide with the earth, only one man can save us and he's kidnapped, so begins the action packed adventure. Its a good one to add to the collection even though filmed in 1999. I'd give it 4 stars
Bruce Bruce
Super Reviewer
Judgment Day Quotes
There are no approved quotes yet for this movie.