Josie
(2018)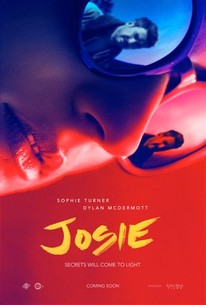 Movie Info
The residents of a small, southern town are forever changed when the tattooed, sweet-talking stranger Josie (Sophie Turner) struts into town. Striking up relationships with a local young punk Marcus (Jack Kilmer) and her loner neighbor Hank (Dylan McDermott), she quickly becomes a hot topic of local gossip. But her true intentions for arriving in town are far more sinister when her dark past comes to light.
Audience Reviews for Josie
½
Kinda weird to go for paedophile as your choice for sympathetic lead, but you know, takes all sorts I guess. Final rating:â~...â~... 1/2 - Had a lot that appealed to me, didnâ(TM)t quite work as a whole.
Josie Quotes
There are no approved quotes yet for this movie.