Heat
(1972)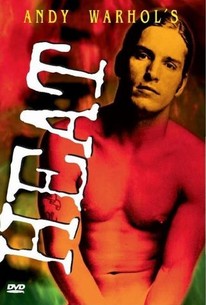 Movie Info
The action centers on a rundown Hollywood motel, where former TV star Joey Davis (Joe Dallesandro) takes up residence while he looks for work. He sleeps with the grotesque landlady (Pat Ast of Reform School Girls) for a discount on rent, but his sights are set on a Hollywood comeback. He meets a masochistic lesbian (Andrea Feldman) whose mother is Sally Todd (Sylvia Miles), a faded celebrity. Joe moves in on the Norma Desmond-like Todd, hoping to secure a job. Poor Joe (who never once gave it away) must choose between Todd, Ast, and Feldman, while failing to advance his career in the slightest.
Audience Reviews for Heat
The triad: outrageous, hilarious, and sad. Pat Ast, Sylvia Miles, and Andrea Feldman are extraordinary.
Robert Fearon
Super Reviewer
Heat Quotes
There are no approved quotes yet for this movie.