Heart of Darkness
(1994)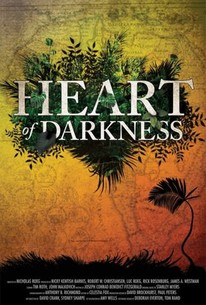 Movie Info
Previously the inspiration for Francis Ford Coppola's Apocalypse Now (1979), the dark novella Heart of Darkness by Joseph Conrad, a parable about greed-inspired colonialism, was adapted into this television movie by offbeat filmmaker Nicolas Roeg. Ambitious sailor Marlow (Tim Roth) is employed by a British trading company. His mission is a journey to a remote colony in the Belgian Congo, the source of the consortium's profitable supply of ivory, where he's to retrieve some stranded cargo. As he travels upriver visiting the trading stations which acquire the precious commodity through exploitative barter with natives, Marlow hears wild tales of Kurtz (John Malkovich), a hugely-successful company manager whose post is deep in the jungle. It seems that Kurtz is revered as a god by the locals, both worshipped and greatly feared. Reaching Kurtz's compound, however, Marlow finds that the man has become a fiend, committing blasphemous atrocities and driven mad by power and disease. Malkovich was nominated for a Screen Actors Guild Award and a Golden Globe for his performance as Kurtz.
Critic Reviews for Heart of Darkness
Audience Reviews for Heart of Darkness
Heart of Darkness Quotes
There are no approved quotes yet for this movie.