Happy Times
(2002)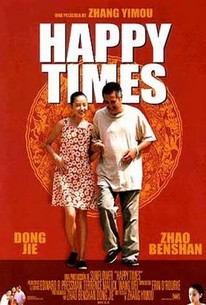 Movie Info
Zhao is an aging bachelor who hasn't been lucky in love. While good-hearted, Zhao has a tendency to fib--it's not that he's a compulsive liar, it's just that his dreams always seem to surpass his reality, and he tries to fill in the gap. Thinking he has finally met the woman of his dreams, Zhao leads her to believe he is wealthy and agrees to a wedding far beyond his means. Desperate for funds, he turns to his friends, who are weary of his fanciful schemes. Zhao's best friend Li hatches the idea to raise the money by refurbishing an abandoned bus which they will rent out by the hour--the "Happy Times Hotel"--to young couples starved for privacy. But this plan goes awry when Zhao is too old fashioned to allow the couples to leave the bus door closed. While dining with his intended spouse, Zhao is introduced to her spoiled son and her beautiful blind stepdaughter Wu Ying. The stepmother sees Wu as nothing but a burden after she and her father divorced. To be rid of the girl, the stepmother insists that Zhao take her to the "Happy Times Hotel" and give her a job. Zhao reluctantly agrees. When Wu is unable to return to her stepmother's apartment, Zhao creates a series of deceptions to keep the girl occupied, including setting her up as a masseuse in one of his "hotels" and enlists his friends to pretend to be her customers. While everything that is happening between Zhao and Wu is superficially about trickery, gradually a very real empathy grows between the young woman and the old man, as together they find an unexpected haven from the loneliness they both feel. Soon, Zhao and Wu take actions that demonstrate the strong bond that they have developed for each other.
Critic Reviews for Happy Times
Audience Reviews for Happy Times
Cute little film. I was glad to see it after mainly seeing "epics" coming out of China.
John Ballantine
Super Reviewer
Magical. Quirky and very different to Yimou Zhangs other films.
Happy Times is set in present-day China, in a modern, unnamed city, exploring the many costs of modern times. The two central characters feel left behind in a rapidly changing Beijing, and when they try to catch up, they find love instead of the money they seek. The film never does choose between comedy and tragedy, and the final plot twist turns it into a failed fairy tale. With too many contrived characters and plot turns, Happy Times eventually seems weightless.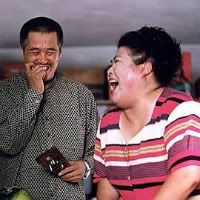 El Hombre Invisible
Super Reviewer
Happy Times Quotes
There are no approved quotes yet for this movie.