Ghost in the Machine
(1993)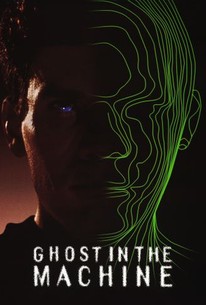 Ghost in the Machine Photos
Movie Info
A serial killer is transformed into a computer virus out to destroy more than your hard drive in this sci-fi thriller. Terry Munroe (Karen Allen), a single mother, is looking for a gift for her boss and visits a computer store, where one of the employees demonstrates a hand-held scanner than can transfer the information from her address book into a software program that will store the information on her PC. Unknown to Terry, one of the employees of the store is Karl Hochman (Ted Marcoux), known in the press as "The Address Book Killer," who likes to steal other people's address books and murder all the people listed within, including the book's owner. Terry accidentally leaves her book behind at the store, and Karl lifts it, but as he drives to her house to strike her off the list first, he is injured in a serious accident and taken to a hospital. While Karl is being given a CAT scan, lightning strikes the building and Karl is transformed into a series of electrical impulses that can travel as computer code from one system to another, or as current through power lines. Soon Terry begins to suspect something is wrong as her friends succumb to attacks by microwave ovens, hot-air blowers, and other household objects. Terry and her computer-savvy son, Josh (Wil Horneff), realize that they're at risk after Karl appears in Josh's virtual reality games; it's up to Bram Walker (Chris Mulkey), a brilliant hacker-turned-computer maintenance technician, to isolate and destroy the Karl virus before it can kill again. The film's soundtrack features such hip-hop stars as D-Nice and Too Short, Schoolly-D, Grandmaster Slice, and Kool Moe Dee. ~ Mark Deming, Rovi
Critic Reviews for Ghost in the Machine
Audience Reviews for Ghost in the Machine
A murderous ghost in electronics who uses this special ability to kill his victims. Campy but fun, lots of interesting deaths and tongue in cheek moments. Not the best sci-fi film, but quite fun to watch.
Sylvester Kuo
Super Reviewer
Its a great movie, 1993 time frame so the computers are somewhat of a joke, but who am I to talk I once paid $249.99 for a Commodore 1541 Disk Drive. I wouldn't show it to Young Children (Under 17) because of the cussing near the end of the movie, that?s just me. If you allow your children to hear cussing, then its on you. A somewhat entertaining movie for adults.
Bruce Bruce
Super Reviewer
A murderer is zapped into a computer and starts killing using household appliances. This lame sci-fi spin on the serial killer movie is as bad as it sounds (the last I heard, tin openers weren't online...) Maximum Overdrive had a similar concept, but at least that had a sense of humour, and more importantly, AC/DC.
Ghost in the Machine Quotes
There are no approved quotes yet for this movie.