Dawg
(2002)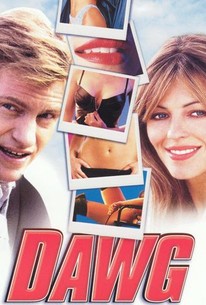 AUDIENCE SCORE
Critic Consensus: No consensus yet.
Movie Info
Doug "Dawg" Munford (Denis Leary) has had his way with the ladies since he was a boy. He's seduced and abandoned them. After losing his job due to one of his indiscreet assignations, Dawg has to attend his grandmother's funeral. He shows up late, and immediately begins hitting on a young woman whom he does not realize is his cousin. Soon thereafter, Anna (Elizabeth Hurley), a lawyer, approaches him with astounding news. His grandmother was a lot wealthier than he thought, and Dawg stands to inherit one million dollars. There's just one stipulation. He has to go find a dozen of the women he's slept with, chosen at random, and get them to say the words, "I forgive you," and Anna's going to tag along to make sure they say those words. Dawg uses whatever trickery he can to get each woman to say she forgives him. But along the way, there are some painful surprises, and he begins to realize the negative impact he's had on a few of the women's lives. Anna is disgusted by Dawg at first, but as she notices his attitude changing, her feelings toward him soften. Dawg was directed by Victoria Hochberg. The script for the film, written by Ken Hastings, won Final Draft's First Annual Big Break! International Screenwriting Contest in 2001.
Audience Reviews for Dawg
A film that seems to be solely a comedy at first, but transcends cheap laughs with some heartfelt moments and insights into what really matters between human beings, and our relationships with one another. Denis Leary is a fine actor who hasn't received the acclaim he deserves.
Dawg Quotes
There are no approved quotes yet for this movie.