Cadillac Ranch
(1997)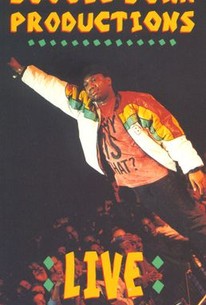 AUDIENCE SCORE
Critic Consensus: No consensus yet.
Movie Info
Three disparate Texas sisters reunite to celebrate the wedding of the youngest and end-up having a thrilling adventure racing across the prairie with a fortune in stolen loot. The sisters, Francis, Mary Katherine, and the irrepressible spitfire CJ Crowley, whom the other two had to bail out of jail, were abandoned by their father in 1974 (this situation is presented via black and white flashback in the prologue and at various points throughout the story). No sooner is CJ free than she returns to the strip joint where she works. The owner is an ex-Texas Ranger, Wood Grimes. It was he who had their father sent to prison. CJ isn't there long, before Grimes fires her for sassing back. To get even, the sisters swipe a key and steal the loot that Grimes, their father, and another stole many years before. It was the murder of the third crook that got their father, Travis, sent to prison, but the girls think Grimes is the real killer. As the women flee with the booty, they have time to rehash their pasts and discuss their feelings about their father. At one point they encounter Beau, a handsome, overly-polite cowboy with whom Francis has a romantic fling. The story begins and ends at the famous"Cadillac Ranch" a combination burial ground and art gallery devoted to the luxurious old cars.
Critic Reviews for Cadillac Ranch
Audience Reviews for Cadillac Ranch
Another Suzy Amis Movie. She plays a sleazy women who has two sisters, they go in search of information about there father who died in prison. They go to the Cadillac Ranch, where they hope to find the money their Dad hid. Only trouble is retired cop, who also is in search of money is after the girls. The movie didn't do much for me. First movie that I just left on and did other things. 2 stars
Bruce Bruce
Super Reviewer
Cadillac Ranch Quotes
There are no approved quotes yet for this movie.