Born to Win
(1971)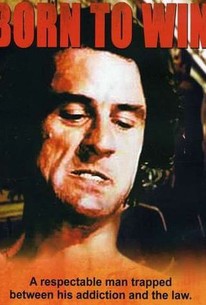 Movie Info
Born to Win is the grimly ironic title of this jet-black comedy about heroin addicts. George Segal plays Jay Jay, an ex-hairdresser who struggles to support his expensive drug habit. To avoid arrest, Jay Jay turns "narc," informing on his fellow junkies. Eventually Jay Jay's sense of self-hatred threatens to overwhelm him. Also released as Born to Lose and Addict, Born to Win was the first American film for Czech director Ivan Passer.
Critic Reviews for Born to Win
Audience Reviews for Born to Win
½
Why is Robert DeNiro on the cover?? He was in 5 minutes of the whole movie! Overall, I thought this film sucked, but George Segal was good in the role that was given to him and made it semi-worthwhile watching one time.
Sarah Prisbylla
Super Reviewer
½
DeNiro's hardly in it; the gifts of George Segal are almost the whole movie; a queasy feeling when we never know whether someone is making a bad move or a fatal one
Adam Mahler
Super Reviewer
Robert De Niro fans be prepared for disappointment, De Niro's performance throughout the film, probably adds up to around 5 minutes. The star of course was George Segal whol played a pretty interesting character, however the film did have it's fair share of boring parts, although something made me still want to keep watching VERDICT: Certainly not one to watch over and over, but probably worth a watch
Lady D'arbanville
Super Reviewer
Born to Win Quotes
There are no approved quotes yet for this movie.