Born Romantic
(2001)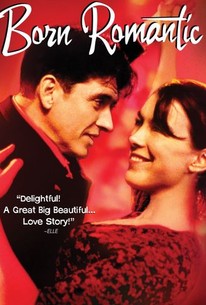 Movie Info
In modern-day London, three men and three women fall in and out of love and back again, to the Greek-chorus accompaniment of two cab drivers (Ian Hart and John Thomson), who engage in an ongoing conversation about sex. In one pairing, Eleanor (Olivia Williams), a sophisticated and slightly anal art restorer, is pitted against Frankie (Craig Ferguson), a smartly dressed divorcee who still shares a flat with his bitter ex-wife. The two meet one night at a salsa club, and a caustic attraction soon flourishes. Another pairing sees Mo (Jane Horrocks), a tough, love-'em-and-leave-'em Liverpuddlian, reunite with Eddie (Jimi Mistry), a clumsy bloke who was in love with Mo years before and now dreams of winning her back. Meanwhile, Jocelyn (Catherine McCormack), a young woman both neurotic and without self-esteem, finds unlikely happiness with the slovenly Fergus (David Morrissey), who bemoans the lack of love in his life. Born Romantic is the second feature of British writer/director David Kane, who made his feature debut with the similarly themed This Year's Love in 1999.
Critic Reviews for Born Romantic
Audience Reviews for Born Romantic
½
Here's a great movie with an incredible story plot. Great music. Fantastic cast. Jimi Mistry is amazing in this movie.
Born Romantic Quotes
There are no approved quotes yet for this movie.