A Short Film About Killing
(1988)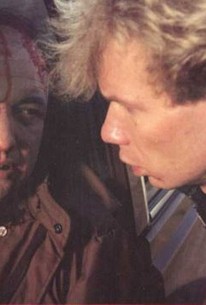 A Short Film About Killing Photos
Movie Info
This disturbing and violent feature opens with a scene of a dead rat and a lifeless cat hanging by the neck. As the plot unfolds, Yatzek (Miroslaw Baka) is a 20-year-old drifter who murders a testy taxi driver (Jan Tesarz) in a gut-wrenching scene of excessive violence. Tension continues to build as a newly licensed young attorney (Krzysztof Globisz is chosen to represent Yatzek in court. Much anticipated and well-received at Cannes, the film won the European Film Academy Award for "Best European Film" in 1988.
News & Interviews for A Short Film About Killing
Critic Reviews for A Short Film About Killing
Audience Reviews for A Short Film About Killing
½
While not sufficiently short, I did get its sense of killing (in terms of length as well as its content). Its graphic violent scenes are said to be highly effective. While not shocking, they're boring enough to end up as an avoidable drag (if it's the same movie I watched). Apparently, I'm at loss for my shortsightedness to savor this acclaimed masterpiece. All the same, I did find it engaging in parts, and appreciate its uncomplicated storyline. If only it was equally interesting..... Hope you face no problems enjoying it to its fullest.
familiar stranger
Super Reviewer
Grim, uncompromising, opaque: these are the first words that come to mind when viewing Kieslowski's "A Short Film About Killing." One of two full length films to emerge from his famous "Decalogue", this film focuses on the dark side of human nature. No attempt is made to balance the scales with any glimmer of hope and Kieslowski is relentless in achieving his goal. The film is about 3 polish men and how their fates are intertwined. The murders, one the cause of spontaneous violent desire and the other a calculated act of the state, are both agonizing to watch. The audience is given no heroes to root for or villains to wish ill upon. Instead, Kieslowski wishes to show the senselessness of these acts and that killing perpetuates killing. While the films subject matter wades heavily in the macabre, the images themselves are rendered in a way that makes the image very dark and foreboding. There are no brilliant or bright colors here and some of the characters appear to be surrounded by an encroaching circle of darkness. In one of the murder scenes, the screen almost goes to black when killer realizes his victim is actually dead.
From a slow starting film to a realisticly, disturbing, impact of a story. This film is created with the intention to demand your attention. It's lack of explation or motive adds to the authentic feeling, it could almost be a fly on the wall documentary.
Lady D'arbanville
Super Reviewer
A Short Film About Killing Quotes
There are no approved quotes yet for this movie.