The Dark
(2004)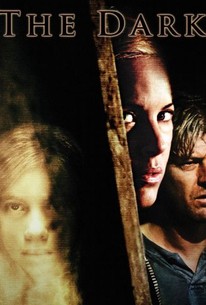 Movie Info
A Welch abattoir is the setting for series of mysterious occurrences that befall a young family who are haunted by the angry ghost of a child who died there.
Critic Reviews for The Dark
Audience Reviews for The Dark
Very nice and suspenful. Just my Piece of Cake.
½
A mysterious young girl who supposedly died 50 years previously appears at the same time another is feared drowned and her mother is convinced she is somehow responsible. I had never heard of this film before, and with stars Maria Bello and Sean Bean who, without wishing to appear unkind, are firmly rooted in the B-list, I wasn't expecting much. But I must admit, I was pleasantly surprised. The Welsh setting and story based in local folklore reminded me very much of the old Hammer horrors of their heyday, which is married with stylish visuals obviously influenced by J horror. The result is a very M. Night Shyamalan type affair but it's actually done pretty well. I thought the twist ending was guilty of being a little too try hard but it didn't offend me and it's rather better than the similar The Orphanage, and a hell of a lot better than the shockingly over-rated The Others. And it's certainly a lot more atmospheric and original than 99% of other contemporary horror films. Not bad at all.
½
Not a Bad Film by far, I have seen a lot worst, Ending a little strange, I wouldn't pay a large sum of Money to see this movie, Netflix or a Pawn Shop, Found mine for $2.00 and will addit to my collection.
Bruce Bruce
Super Reviewer
The Dark Quotes
There are no approved quotes yet for this movie.