The Body
(2001)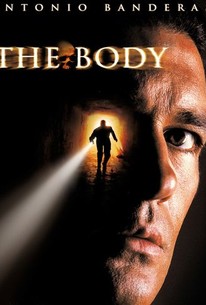 Movie Info
A catholic priest investigates an archaeological discovery in the Middle East of a crucified body believed to be the remains of Jesus Christ.
Critic Reviews for The Body
Audience Reviews for The Body
Has a twist ending! Good movie to start a Christianity vs Atheism debate.
Sean Gillespie
Super Reviewer
The beginning of this movies sounds and looks incredibly intriguing. The bones of a crucified person found in a tomb, and he could be Jesus! Thats enough to get anyone interested. Unfortunately, everything falls apart after that. The acting is atrocious, the dialogue sounds like its been written by a 12 year old, and the stories interesting premise falls victim to pointless action and chase scenes, with the bones of Christ being tossed back and forth from one person to another This is one of the most terrible films i've seen in a long time, and the only reason i had to watch it, was because it was for religion class. But i'm still pondering the question as to why my teacher chose this film to watch, as it is incredibly stupid
Caius Chung
Super Reviewer
½
Great premise, but wasted.
Anthony Valletta
Super Reviewer
The Body Quotes
There are no approved quotes yet for this movie.