Invasion!
(1999)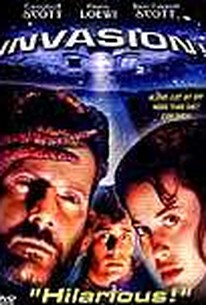 AUDIENCE SCORE
Critic Consensus: No consensus yet.
Movie Info
Campbell Scott stars in this zany send-up of '50s body-snatching, alien invasion flicks. Scott plays Dr. Karel Lamonte, a pipe-smoking atomic scientist fresh from the Atomic Academy, who finds himself in the small town of Exceptional Vista -- situated somewhere between Fetus and New Imbroglio -- just before a large meteor strikes the local TV tower. Does this herald the beginning of a bizarre alien invasion? The town is littered with unusual characters: Sandy (Fiona Loewi) has an unnervingly close relationship with her brother, Guy (Tom Everett Scott); the town's sole policeman (Hardee T. Lineham) seems more interested in spanking Sandy than in solving crimes; and the mayor (Bernard Behrens) is a religious fanatic who claims that the aliens were sent from God to punish us for watching TV. When freshly gnawed-upon corpses start appearing at the edge of town, Dr. Lamonte responds like any other red-blooded atomic scientist: he bathes with a naked, inflatable likeness of himself. Top of the Food Chain was screened at the 1999 Vancouver Film Festival. ~ Jonathan Crow, Rovi
Critic Reviews for Invasion!
Audience Reviews for Invasion!
A.K.A.-Top Of The Food Chain. Deliriously odbball film benefits from witty dialogue, bizzare characters, a solid cast to play them (the standout being Campbell Scott) and it's tongue-in-cheek winks to sci-fi films of yesteryear. All in all it's a refreshingly funny and strange scifi/horror/comedy that had me laughing all the way through. Thanks to the good Dr. for recommending this to me. Oh and there's also this easy on the eyes piece of fine feminine form: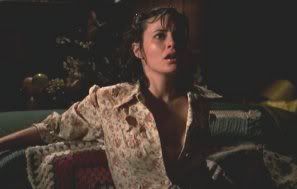 A.D. Villarreal
Super Reviewer
This movie is funny, it's original, it's engaging, it has gore, it has romance, clever dialogue, and most importantly and unlike those films that it's satirizing, it actually has some great actors impersonating bad ones. One actor who truly made this film stand out was Campbell Scott, playing an admirable scientist who is always spouting such great lines. Campbell plays his role perfectly, delivering every cheezy line with overconfidence. If you are a fan of 1950s science fiction like I am, you will find this a very pleasant spoof with lots of hilarious quotes, odd characters, slimy aliens and Fiona Leowi in all of her breathless, eye-batting glory.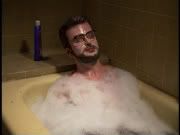 El Hombre Invisible
Super Reviewer
Invasion! Quotes
There are no approved quotes yet for this movie.