The Dark
(1979)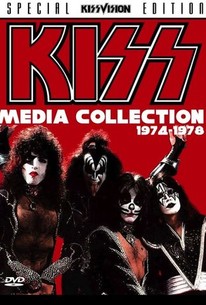 AUDIENCE SCORE
Critic Consensus: No consensus yet.
Movie Info
This well-acted but wildly disjointed sci-fi/horror film stars William Devane as a writer who takes a personal interest in a series of baffling decapitation murders in the L.A. area, all of which seem to indicate some kind of supernatural force at work. He is joined in his investigation by a TV reporter (Cathy Lee Crosby), while detective Dave Mooney (Richard Jaeckel puzzles over evidence that the killer may not even be human. Their subsequent monster hunt is both stylish and suspenseful but completely collapses at the end, trashing any attempt at explanation by revealing the murderer as a lumpy-browed alien brute with ill-fitting slacks and laser-beam eyes. After a tension-filled 80-minute set-up, the moronic climax brings the suspense to a jarring halt and was probably added late in the game by a lame-brained studio executive who decided in mid-production to change the killer into an alien. Directorial duties were originally assigned to Tobe Hooper (The Texas Chainsaw Massacre), who bailed out early to be replaced by John "Bud" Cardos. Enough said.
Critic Reviews for The Dark
All Critics (2) | Top Critics (1) | Fresh (0) | Rotten (2)
This is without a doubt the dumbest, most inept, most maddeningly unsatisfactory thriller of the last five years. It's really bad: so bad, indeed, that it provides some sort of measuring tool against which to measure other bad thrillers.

Audience Reviews for The Dark
The actors sell this unexplainably-angry-alien-amongst-us spectacle, but only just. You'll watch to see who in the cast you recognize and to watch them go through their paces as this is all too predictable, but after that there is little here to recommend
Kevin M. Williams
Super Reviewer
½
The synopsis says that this movie is well acted, but I disagree, the actors were boring. In fact the whole movie wasn't exciting enough to hold my attention. The monster was even boring. There are murders, there's a monster, there's cops trying to stop the monster, and that's it. This is a poor excuse for a monster film. It doesn't make anyone afraid of the dark.
Fun little crime/horror flick from the late 70's. William Devane is having way more fun than the audience, however.
The Dark Quotes
There are no approved quotes yet for this movie.