The Stepfather
(2009)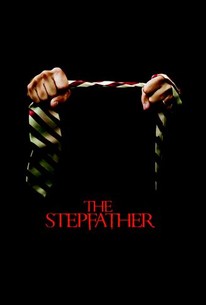 Movie Info
A seemingly normal man wants the perfect family. When they don't measure up, he eliminates them and moves on to find his next perfect family.
News & Interviews for The Stepfather
Critic Reviews for The Stepfather
Audience Reviews for The Stepfather
So much wrong with this movie. The characters do stupid things - like go outside and try and pull an umbrella out of the pool in a storm. Who would do that? And the character of Kelly - constantly in her bikini or underpants. Ridiculous. It's not that scary, and highly predictable. I watched it for free on TV, so can't grizzle too much, but am glad I didn't pay money to see this. I guess it's *alright* to watch once.
Nicki Marie
Super Reviewer
½
Devestatingly boring and overplayed, this movie had little or no merit whatsoever. There is almost 0% blood, gore or indeed horror to this wannabe remake of a classic. Walsh was convincing enough and the acting wasn't terrible, but even the best actors cannot work well with a terrible script. One of the worst remakes in the history of horror regurgitation.
Unknown Hobo
Super Reviewer
They have done this beautifully. Not too scary, but more heart pounding. You are always going to predict the ending in these sorts of films but you definitely didn't with this one. The ending was unexpected for me. Penn Badgley and Amber Heard really carried the film.
Bethany Murphy
Super Reviewer
The Stepfather Quotes
There are no approved quotes yet for this movie.